Teen Driver Safety Act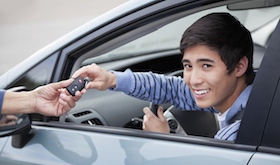 During the 2007 legislative session, on behalf of AAA of Arizona, the firm successfully enacted legislation that placed restrictions on new teen drivers for the first six months of when 16 and 17 year olds receive their driver license. Prior to the enactment of the legislation, Arizona one of five states that had no intermediate phase for new teen drivers.
Previous legislative efforts, which contained the marquee provisions of passenger limitations and nighttime driving restrictions, never before received hearing in the Arizona Senate.
The firm developed a coalition of 37 stakeholders, including law enforcement, emergency service providers, hospitals, state agencies and the insurance industry. As a result of the proactive input received from stakeholders, the firm drafted the legislation, which changed very little through the entire legislative process, representing a bill that was structurally sound at the time of introduction, thus avoiding unnecessary concerns and opposition.
While the legislation passed out of the Senate with only token opposition, the original Senate bill faced strong philosophical opposition from a key committee chairman. Having predicted the challenges in the House well in advance to the start of the legislative session, the firm strategically arranged for a House bill to quietly go through the system in order to be used as a strike-everything amendment later in the session.
Having met all the procedural requirements, ultimately, the strike-everything amendment passed out of the House with 50 votes and equally marked the first time that the topic of teen related driving restrictions was ever put to a vote on the Senate floor. The Governor signed the Teenage Driver Safety Act without reservation.
Passage of the legislation required countless hours of preparation, stakeholder management, coalition development and maintenance and one-on-one meetings with virtually all 90 legislators. Despite strong philosophical opposition, relating to the encroachment of parent discretion over children, the success of the legislation was due in large part to the strategic decisions made based on polling data collected during the interim period, which was used to frame the message and demonstrate statewide support.