AAA Arizona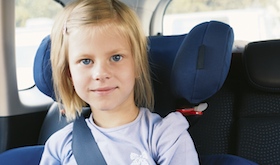 Building momentum over a four-year period, in 2013 the firm, on behalf of AAA Arizona, successfully enacted legislation requiring children over the age of five to use booster seats until they reached the proper height or became eight years-old.
Previously, Arizona was one of only three states that had no such requirement, despite the research clearly demonstrating the dangers of small children being injured due to being improperly restrained with an adult seat belt that was not designed for their use. Deep-rooted legislative opposition was based on the perception of an ongoing encroachment by government in personal decision-making, often referred to as the "Nanny State." The opposition was entirely philosophically based, as there was no organized stakeholder opposition.
Consistent with polling data, the issue had broad support among rank-and-file legislators. In fact, while the issue faced procedural challenges, the legislation never failed in a committee vote or a vote of a full Chamber.
Throughout the four-year period, the firm developed and maintained a coalition of child safety advocates, public safety organizations and members of the healthcare community. The firm worked with leading surgeons from Phoenix Children's Hospital and facilitated Editorial Board support to increase legislative awareness of the safety issues.
After each legislative session, the firm preserved arguments and themes that had proven to be effective and made the necessary legislative adjustments to continue making significant progress towards the enactment of the legislation.